Posts for tag: oral hygiene
By Bayview Smiles, PC
May 29, 2017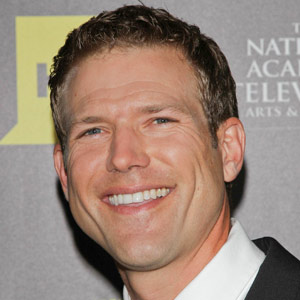 Are bleeding gums something you should be concerned about? Dear Doctor magazine recently posed that question to Dr. Travis Stork, an emergency room physician and host of the syndicated TV show The Doctors. He answered with two questions of his own: "If you started bleeding from your eyeball, would you seek medical attention?" Needless to say, most everyone would. "So," he asked, "why is it that when we bleed all the time when we floss that we think it's no big deal?" As it turns out, that's an excellent question — and one that's often misunderstood.
First of all, let's clarify what we mean by "bleeding all the time." As many as 90 percent of people occasionally experience bleeding gums when they clean their teeth — particularly if they don't do it often, or are just starting a flossing routine. But if your gums bleed regularly when you brush or floss, it almost certainly means there's a problem. Many think bleeding gums is a sign they are brushing too hard; this is possible, but unlikely. It's much more probable that irritated and bleeding gums are a sign of periodontal (gum) disease.
How common is this malady? According to the U.S. Centers for Disease Control, nearly half of all  Americans over age 30 have mild, moderate or severe gum disease — and that number increases to 70.1 percent for those over 65! Periodontal disease can occur when a bacteria-rich biofilm in the mouth (also called plaque) is allowed to build up on tooth and gum surfaces. Plaque causes the gums to become inflamed, as the immune system responds to the bacteria. Eventually, this can cause gum tissue to pull away from the teeth, forming bacteria-filled "pockets" under the gum surface. If left untreated, it can lead to more serious infection, and even tooth loss.
What should you do if your gums bleed regularly when brushing or flossing? The first step is to come in for a thorough examination. In combination with a regular oral exam (and possibly x-rays or other diagnostic tests), a simple (and painless) instrument called a periodontal probe can be used to determine how far any periodontal disease may have progressed. Armed with this information, we can determine the most effective way to fight the battle against gum disease.
Above all, don't wait too long to come in for an exam! As Dr. Stork notes, bleeding gums are "a sign that things aren't quite right." Â If you would like more information about bleeding gums, please contact us or schedule an appointment. You can read more in the Dear Doctor magazine article "Bleeding Gums." You can read the entire interview with Dr. Travis Stork in Dear Doctor magazine.
By Bayview Smiles, PC
May 21, 2017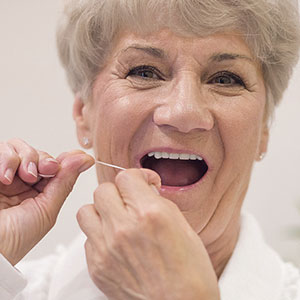 Dental implants can do more than replace individual teeth — a few well-placed implants can support other restorations like a fixed bridge. The natural integration that occurs between the bone and the implant's titanium post creates a strong, durable hold for both implant and the supported restoration.
But if a bone-implant connection weakens, the implant could be in danger of failing. This can occur because of periodontal (gum) disease caused by dental plaque, a thin film of built-up food particles and bacteria on the teeth. Untreated, the infection can ultimately spread from the gums to the bone and cause it to diminish in volume. If the bone loss occurs around an implant the threaded surface of the post may be exposed, inviting more plaque buildup. This can trigger more bone loss and eventually implant failure.
That's why you must brush and floss daily to remove plaque on and around your fixed bridge just as you do your natural teeth. Brushing around a bridge could be difficult with a traditional brush, so you may want to use an interproximal brush designed for just such situations. Be sure any utensil you use contains only plastic parts — metal creates microscopic scratches in the restoration materials that could harbor plaque.
You should also floss between the bridge and gums as well as between any natural teeth. While this can be difficult with traditional flossing methods, there are some tools to make it easier.
One is a floss threader, a small tool with a loop on one end and a stiff plastic edge on the other. With floss threaded through the loop, you gently guide the edged end between the bridge and gums. Once it passes through, you wrap the two ends of the floss with your fingers as you would normally and work it along each side of the nearest implants.
You can also use pre-cut floss sections with stiffened ends to pass through the gap, or an oral irrigator that loosens and flushes away plaque with a pressurized water stream. Just be sure you flush debris away from the gum and not toward it.
Keeping all surfaces of your implant-supported bridgework clean of plaque is necessary for its longevity. Be sure you also visit your dentist regularly for more thorough cleanings.
If you would like more information on oral hygiene with dental implants, please contact us or schedule an appointment for a consultation.
By Bayview Smiles, PC
April 06, 2017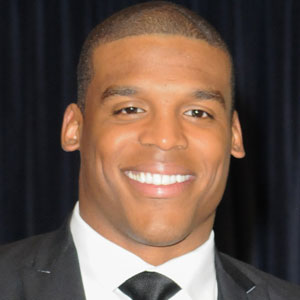 When is the best time to floss your teeth: Morning? Bedtime? How about: whenever and wherever the moment feels right?
For Cam Newton, award-winning NFL quarterback for the Carolina Panthers, the answer is clearly the latter. During the third quarter of the 2016 season-opener between his team and the Denver Broncos, TV cameras focused on Newton as he sat on the bench. The 2015 MVP was clearly seen stretching a string of dental floss between his index fingers and taking care of some dental hygiene business… and thereby creating a minor storm on the internet.
Inappropriate? We don't think so. As dentists, we're always happy when someone comes along to remind people how important it is to floss. And when that person has a million-dollar smile like Cam Newton's — so much the better.
Of course, there has been a lot of discussion lately about flossing. News outlets have gleefully reported that there's a lack of hard evidence at present to show that flossing is effective. But we would like to point out that, as the saying goes, "Absence of evidence is not evidence of absence." There are a number of reasons why health care organizations like the American Dental Association (ADA) still firmly recommend daily flossing. Here are a few:
It's well established that when plaque is allowed to build up on teeth, tooth decay and gum disease are bound to follow.
A tooth brush does a good job of cleaning most tooth surfaces, but it can't reach into spaces between teeth.
Cleaning between teeth (interdental cleaning) has been shown to remove plaque and food debris from these hard-to-reach spaces.
Dental floss isn't the only method for interdental cleaning… but it is recognized by dentists as the best way, and is an excellent method for doing this at home — or anywhere else!
Whether you use dental floss or another type of interdental cleaner is up to you. But the ADA stands by its recommendations for maintaining good oral health: Brush twice a day for two minutes with fluoride toothpaste; visit your dentist regularly for professional cleanings and checkups; and clean between teeth once a day with an interdental cleaner like floss. It doesn't matter if you do it in your own home, or on the sidelines of an NFL game… as long as you do it!
If you would like more information about flossing and oral hygiene, contact us or schedule an appointment for a consultation.